On April 27th the Hoppers(our kids climbing club) went to Castle Rock in the Waikato.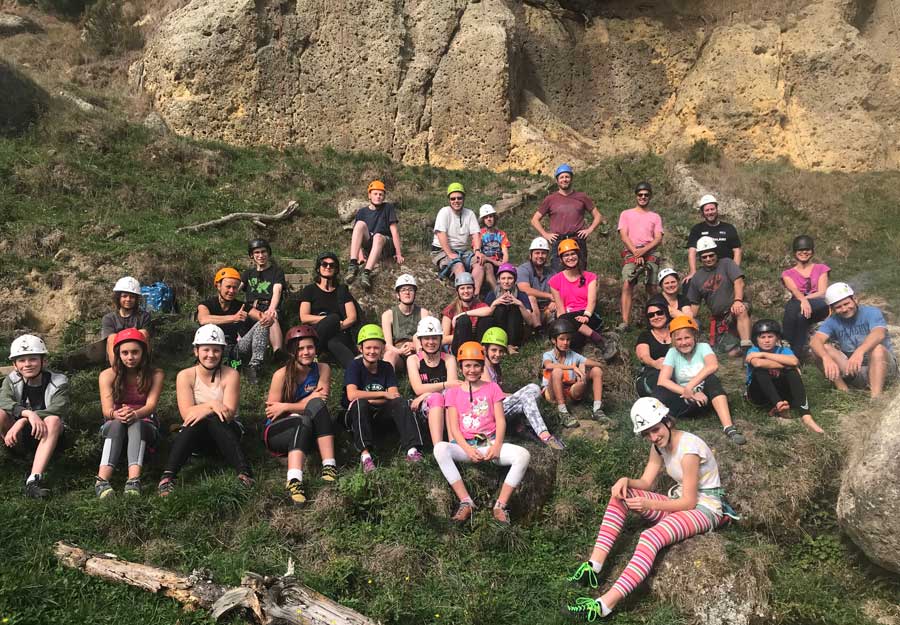 This is an awesome location, with easy access to each face.  On each face is a series of anchors that have a draw cord, allowing your rope to be quickly set up ready to climb.  For us as a large group this meant that everyone had plenty of opportunities to try different faces and no down time waiting for an anchor system to be set up. A lot of the routes also have bolts in place for lead climbing.
Our Hoppers had an amazing day and for me it was the easiest group I have ever had on a rock face.  All of the Hoppers behaved extremely well, they looked after each other, challenged and encouraged each other.  It was great to see how far they have all come. The weather also came to the party and the sun shone all day.
I highly recommend Castle Rock Waikato. It has something for all ages and abilities, for one very low price of $10.00 per day.
Check out our Photo Album on our Facebook. 
Darrin Worsfold