ABOUT VERTICAL adventureS
Vertical Adventures is a member of NZOIA (New Zealand Outdoor Instructors Association). Darrin Worsfold, owner and founder of Vertical Adventures, has been an avid climber for more than 25 years and a registered instructor with NZOIA. Vertical Adventures went from a dream and concept drawings in 2008, to reality in 2010. As a qualified builder and certified instructor, Darrin was fully involved in every area of the design and build process. He is very pleased with the finished product and loves seeing people's reactions when they walk in. There is plenty to do whether you are an adult, a kid or a kid at heart. Just pick a wall and have a go.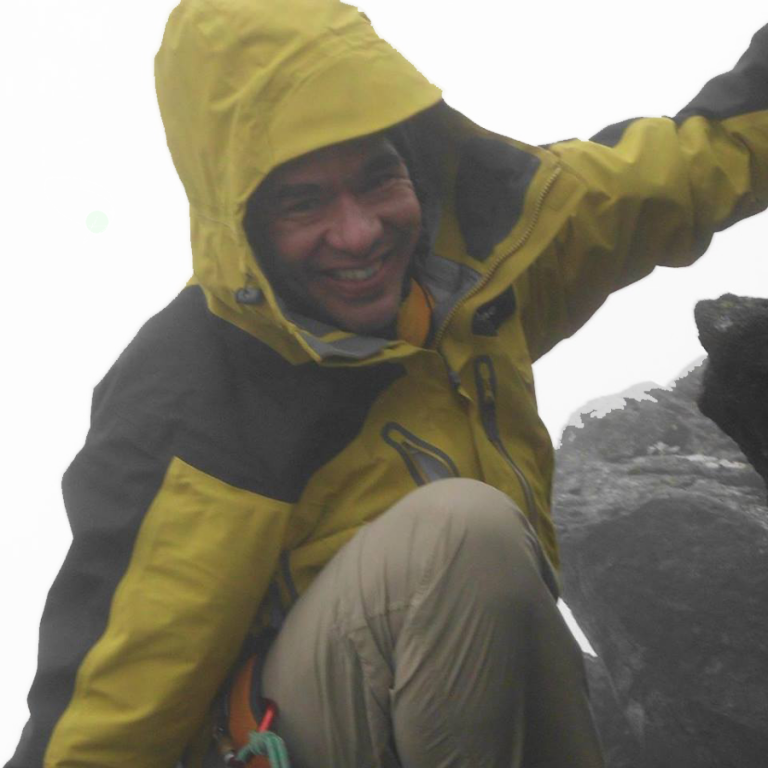 Extraordinary Experiences
From Kids to Youth, Adults to Seniors, we are the best rock climbing gym in New Zealand. We offer a wide range of climbing experiences for all ages at all skill levels. Vertical Adventures offers an experience not to be missed.
Our state-of-the-art automatic belays makes the perfect family-friendly activity suited to family outings, school trips and children's birthday parties. Watch your kids' faces light up as they conquer their fears and master our themed climbing walls. You don't need any special climbing gear either. Simply come along in comfortable, free-flowing clothes (jeans and skirts are not recommended) and shoes/trainers.
Darrin, a builder, teacher, part time youth worker and keen kayaker, started climbing in his mid 20's.
He loved the physical and mental challenges of climbing and he saw it as an ideal avenue for the young people he worked with in his youth group to develop their character.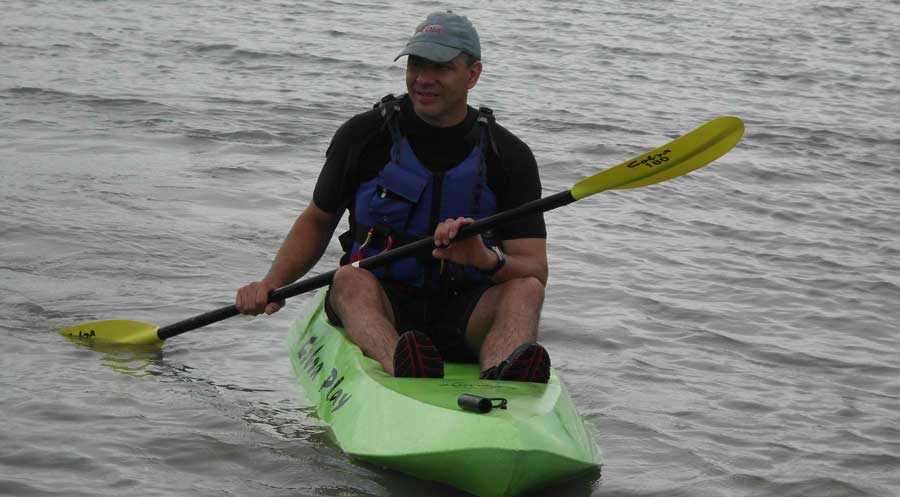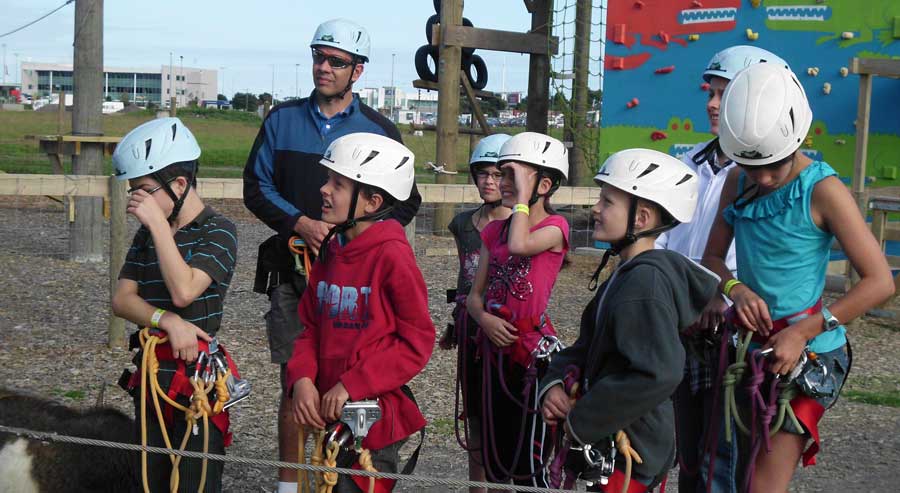 Darrin had continued to develop his skills as a climber and youth worker and he had become a qualified instructor. He dreamed that one day he would own and operate his own indoor rock-climbing gym.
Darrin was now teaching Outdoor Education at Edgewater College. Rock-climbing was a big part of the program. He was also coaching students to compete in the inter-school climbing competitions. His students often placed in the top 3. Some of the students competed around the country. It was around this time that Darrin and his wife looked at buying a rock-climbing gym in South Auckland. Darrin didn't feel quite right about it, so they walked away from it. Years later Darrin knew he made the right decision, as the building was knocked down to make way for a motorway.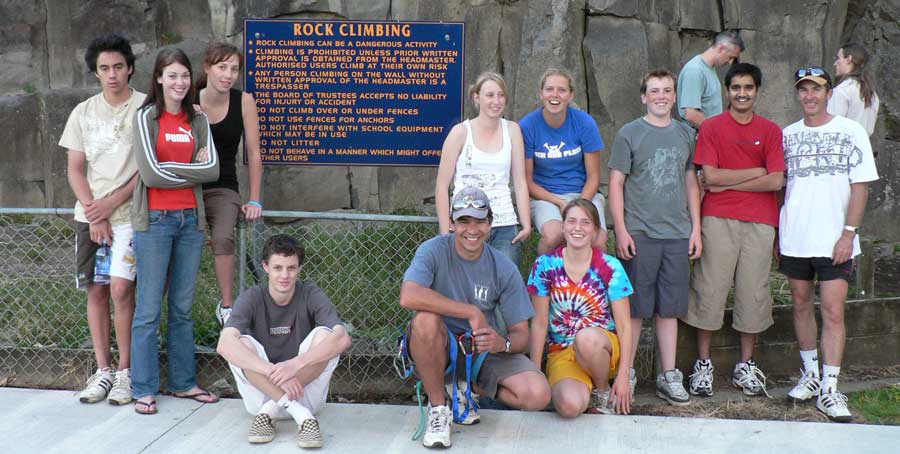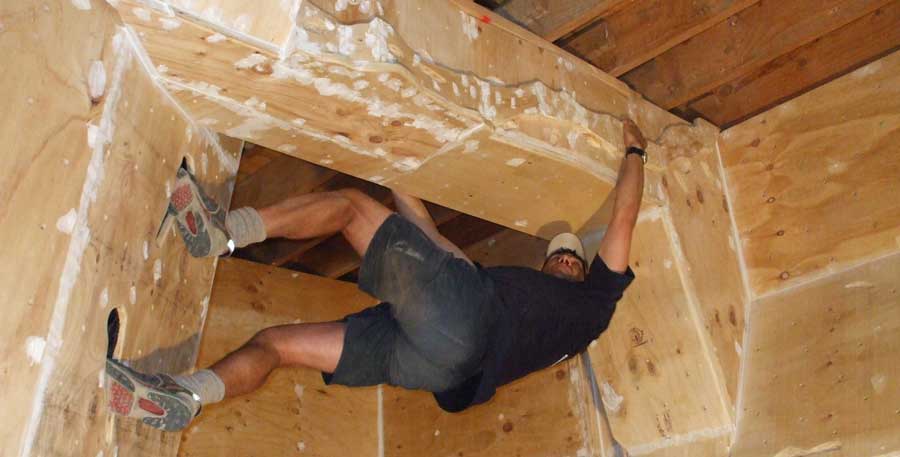 Darrin was asked by the rock-climbing gym he climbed at to remove all of the walls as they were shutting it down. Darrin took down the walls and with permission from his school, changed his classroom into a bouldering room. He then converted his garage at home into a bouldering room as well. At the time he was running a youth group from his garage and this became a focal point for the youth attending every week.
In late 1999, YMCA approached Darrin to design and build a rock-climbing wall in one of their venues, as a joint venture between YMCA and him. This looked like a good way to fulfil his dreams.  During the design process, Darrin heard rumours of a rock-climbing gym being built in Panmure. He drove around the streets looking for a suitable venue until he found it. Here he met the owner of Extreme Edge and their friendship began. YMCA pulled the plug on their plans once they heard of this new gym, as their preferred venue was Panmure. Darrin introduced the owner of Extreme Edge to his teacher contacts and his youth group contacts all across East and South Auckland. He also started taking his climbing team to train there and one of his youth groups started meeting in the venue every week.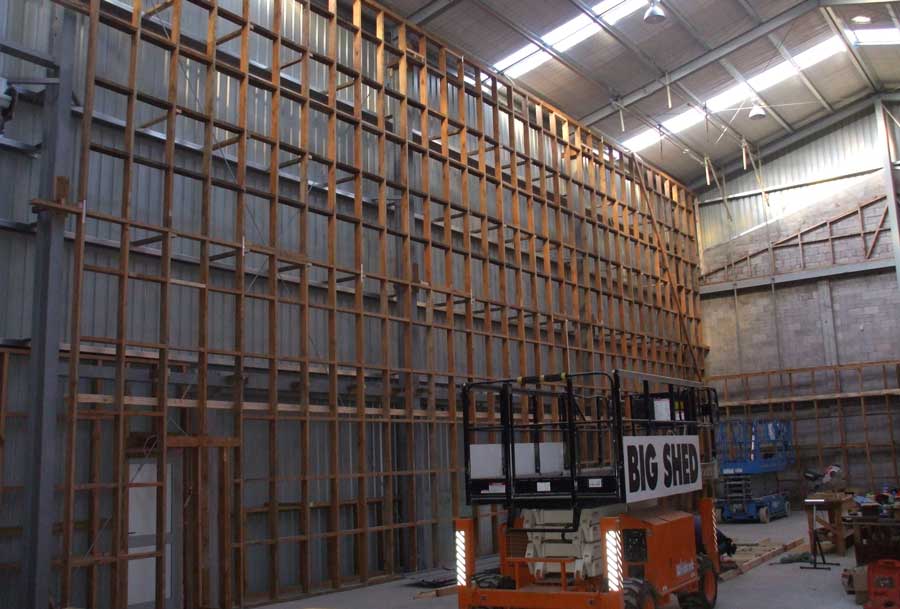 In 2008 the owner of Extreme Edge approached Darrin about doing a joint venture together. Glen Eden Extreme Edge was conceived. There were 3 indoor rock climbing gyms in Auckland. None of them catered for the West Auckland area. Glen Eden was chosen because of its central location for West Auckland and it had a suitable building that could be relatively easily modified to suit indoor climbing. Adventure Building Services Ltd began work on the new climbing gym in mid 2008. However, there were issues with the permits and early progress just to modify the building was painfully slow. A fire in December of that year nearly killed several of the team. Darrin was the only one badly burned. While he was laid up in hospital and at home he took the time to teach himself CAD.  He drew up his vision for the final product, on the computer.  Today, this is what you see and climb on, at Glen Eden Extreme Edge.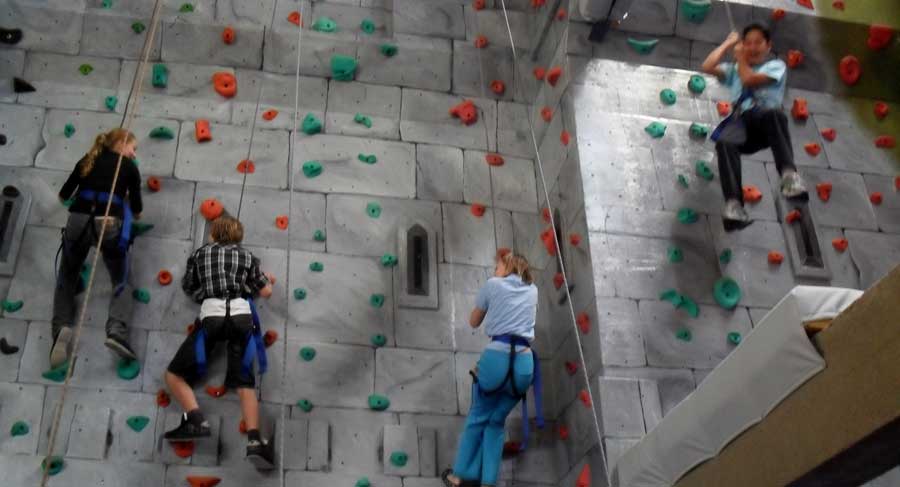 Stage 1 opened in October 2009. Stage 1 consisted of 10-12 meter-high walls, with bulges and overhangs to challenge the top climbers. When designing the walls, Darrin used his knowledge of the education system to included feature's suitable for teaching skills, such as, anchoring, multi-pitching, abseiling and more. He also included some small bouldering areas to fine tune even the most advanced climbers skills. His goal was to create an environment that every skill could be taught on some level for the outdoors in a controlled safe location. Today whenever groups are assessing outdoors and the weather turns bad they know they can come to Glen Eden Extreme Edge and finish their assessments.
Patronage was slow at the start.  The recession was in full swing. Climbers had started coming from all over Auckland.  Most found travelling out west hard, with the poor roads and expensive fuel.  So they returned to their local climbing gyms.  It became very clear that if the business was to survive, Stage 2 had to be opened quickly.  Stage 2 was aimed at kids, including school groups from primary to college, sports groups, and kids birthday parties. Its themed walls were bright and colourful, appealing to kids of all ages.  Stage 2 opened in June of 2010. It started with 13 themed walls with a top rope system. People would ring and ask if they were suitable for a kid's birthday party. Soon word spread and lots of kids wanted their birthday party at Glen Eden Extreme Edge.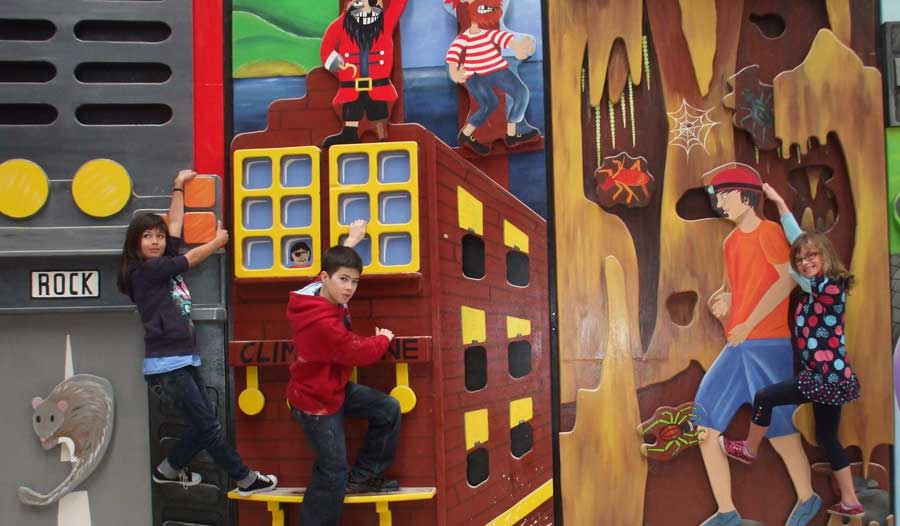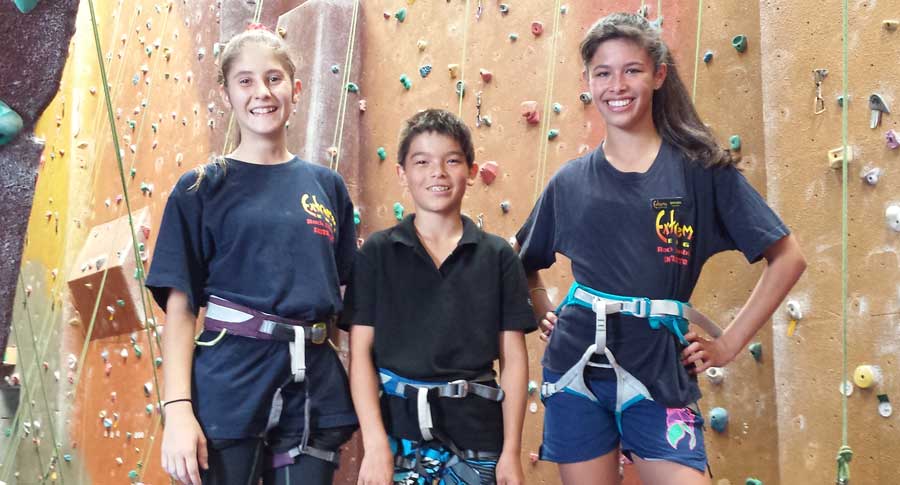 In November of 2010 a mother approached Darrin about Climbing classes for her kids. Over the next few weeks Darrin's 3 children and hers formed the first class. This would later be called Rock Hoppers.
Rock hoppers started with just Tasha, Briana and Annalise. They were later joined by their brothers, Liam and Johnathan. At the start of 2011 another 3 joined. Now Hoppers boasts over 80 kids climbing, every week. Most of them have had a birthday party at the climbing gym and they continue to bring their friends and climb. Of the original 8 Hoppers 4 still work for Glen Eden Extreme Edge part-time.
Gradually more themed walls were added and the first of the auto belay systems. The auto belay system enabled climbers to clip in and climb straight away. These were a great way to introduce indoor climbing for beginners.
Indoor climbing courses, also started, including, indoor lead climbing, abseiling and climbing skills.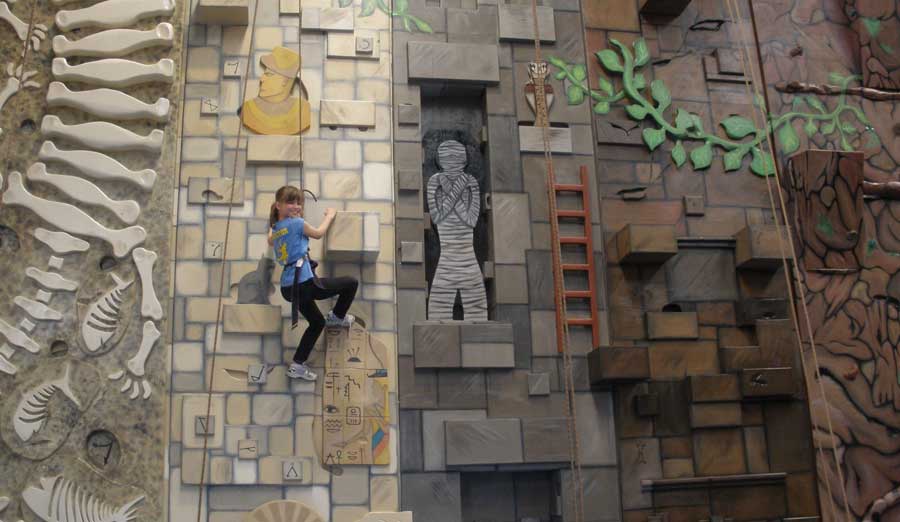 At the start of 2012, three and a half years after starting construction, stage 3 was completed. The remainder of the themed walls were built by Darrin and his apprentice in his spare time and as money allowed. A total of 31 themed walls, with automatic belay systems had been finished. The number of birthday parties soared and continues to be very popular every weekend.
2012 was also the year Darrin started the first inter-school climbing competition at Glen Eden Extreme Edge. The competition had been held at another location, but had not run for the 2 years prior . Darrin wanted something for his Hoppers to aspire too. A stepping stone to Regional and National competitions. He changed the format, adding in speed climbing, prussicking and knot tying. This proved to be very successful and has run every term since.
In the winter of 2012, Darrin introduced another first for climbing in NZ. Headlamp nights. He had been climbing and got caught on a face when the sun went down and had finished his climb using his head lamp. He was surprised how hard and different it was even with a face he knew. Now 3-4 times a year, over winter, all of the lights are turned off and patrons bring their headlamps or they can hire one. This night is always well attended.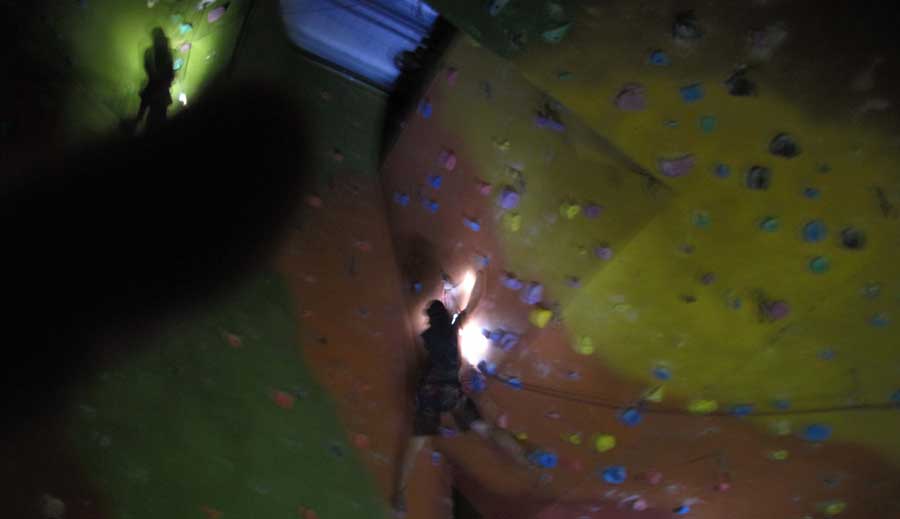 For a short period of 2013 Darrin had returned to teaching. While teaching he was asked by a friend to speak to a Business Studies class about being an owner operator of Adventure Building and Glen Eden Extreme Edge. After a brief discussion on what to include both parties realized that one period was not going to be enough time. The teacher also realized that Darrin's background and business would meet the needs of visiting a small business, which was one of the compulsory Achievement Standards of Level 1 and 2 NCEA. This led to Darrin writing up a program that the school later went to Glen Eden Extreme Edge and trialed. It was very successful and later the teacher shared what he had done at a teacher conference. Now more than a dozen schools take part in the program every year and Darrin is always getting new inquires.  There are also Examples on the NZQA website citing Adventure Building Services Ltd and Glen Eden Extreme Edge. Darrin has also had comments from exam moderators stating how comprehensive the answers are in the external exam about his business.
In 2015 Glen Eden Extreme Edge ran its first circus night.  This night consisted of a low slack line, a high slack line, a rope swing onto a cargo net and climb, abseiling and other challenges. This night has continued to be one of the highlights of each year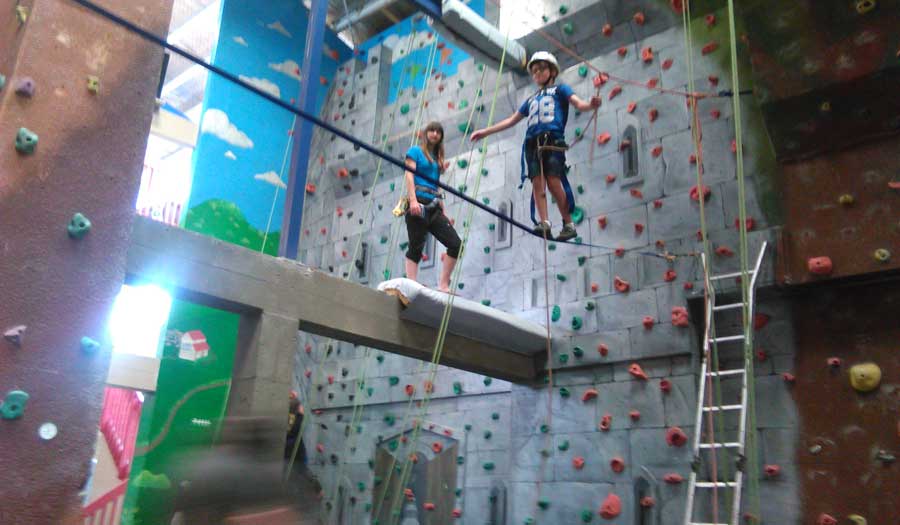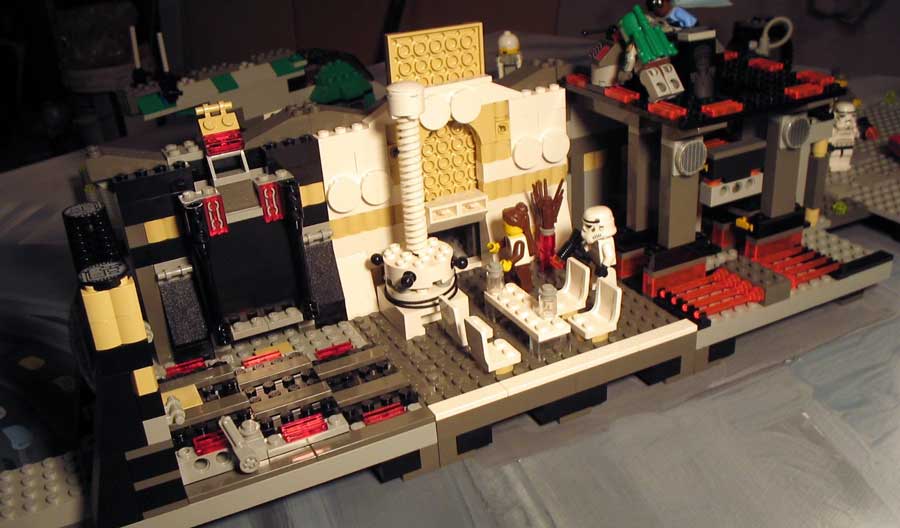 The owner of Panmure Extreme Edge sold Darrin his 1/2 of Glen Eden Extreme Edge. Darrin has finally realized his dream of being the sole owner/operator of a Rock-Climbing gym. A dream that took nearly 25 years to fulfill.
Later that year Darrin displayed his Star Wars lego collection, on the top floor, as a fundraiser for Starship Hospital.
The winter of 2016 Glen Eden Extreme Edge hosted its first National Climbing Competition.  There was a lot of speculation that the venue was not suitable and that there was not enough overhangs to host such an event.  This proved to be untrue and the feedback from some international judges observing that the event was one of the best NZ has ever hosted. The event was repeated in 2017 and 2018.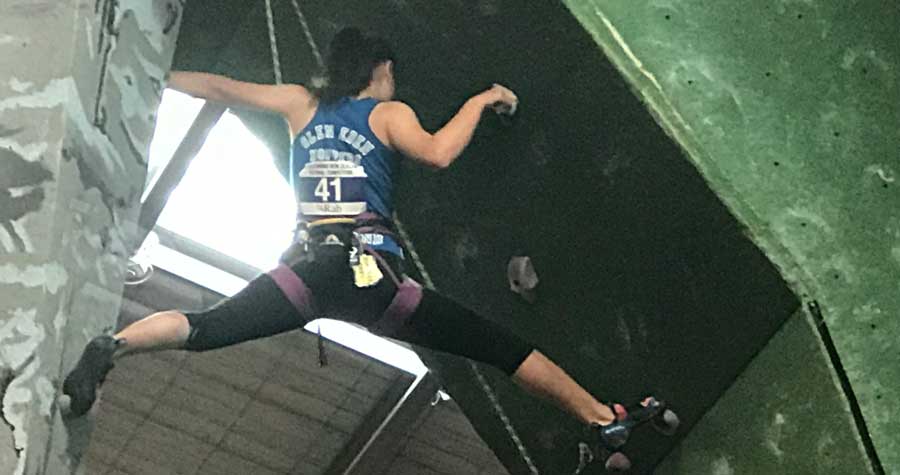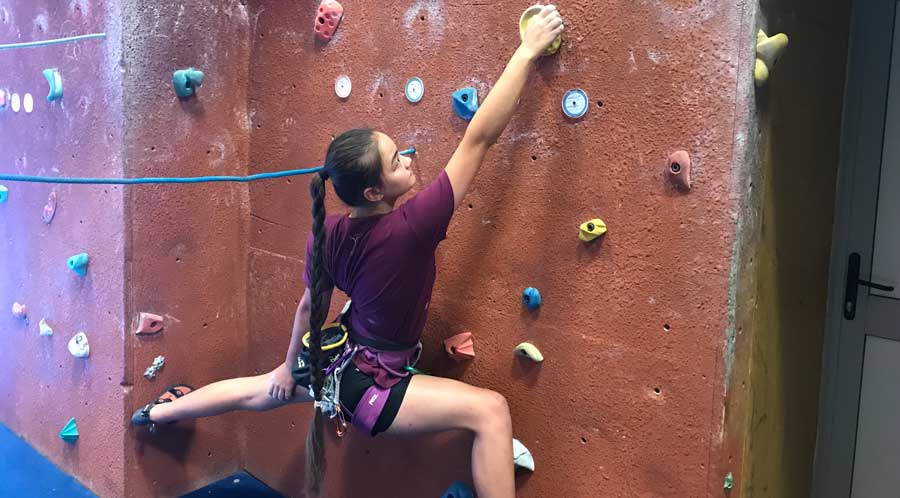 In 2017 Darrin went back to his grassroots and started assessing NCEA for schools who were using climbing as their chosen sport and wanted a helping hand.  The advantage of this is that all schools are assessed on the same walls.
February of 2018 saw Glen Eden Extreme Edge host its own regional competition. There were over 100 competitors from all around NZ.
Later in 2018, one of the managers of Glen Eden Extreme Edge, developed a concept for a team bouldering competition. This was trialed over a couple of months and then given the green light to operate every month for 2019. Competitors turn up and are placed into a random team of 3 to compete against other teams. This has proven to be a great way for climbers to meet other climbers and have some fun.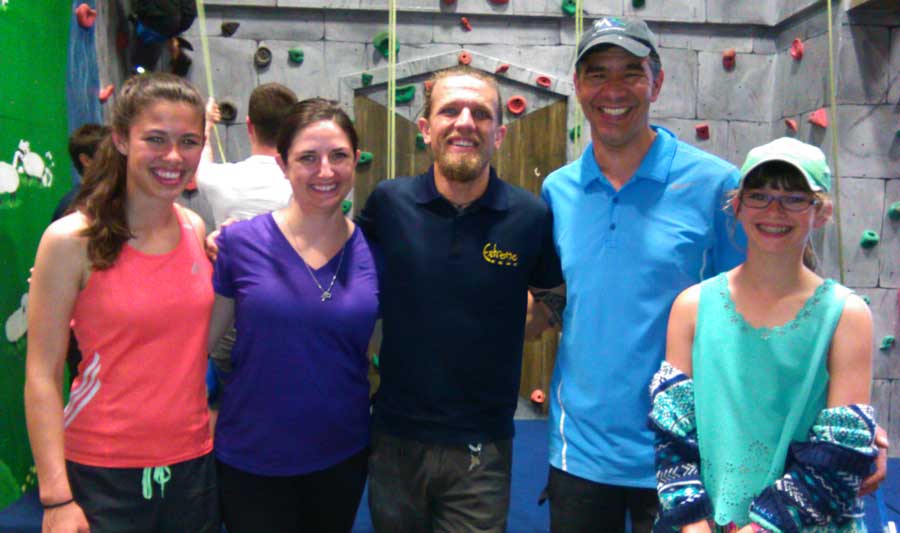 This year has seen the introduction of social Fridays. This is another fantastic way for individual climbers to come together with like-minded people and climb.
It's been on the agenda for some time but we have finally made the decision to re-brand. From Extreme Edge Glenn Eden, we are now Vertical Adventures.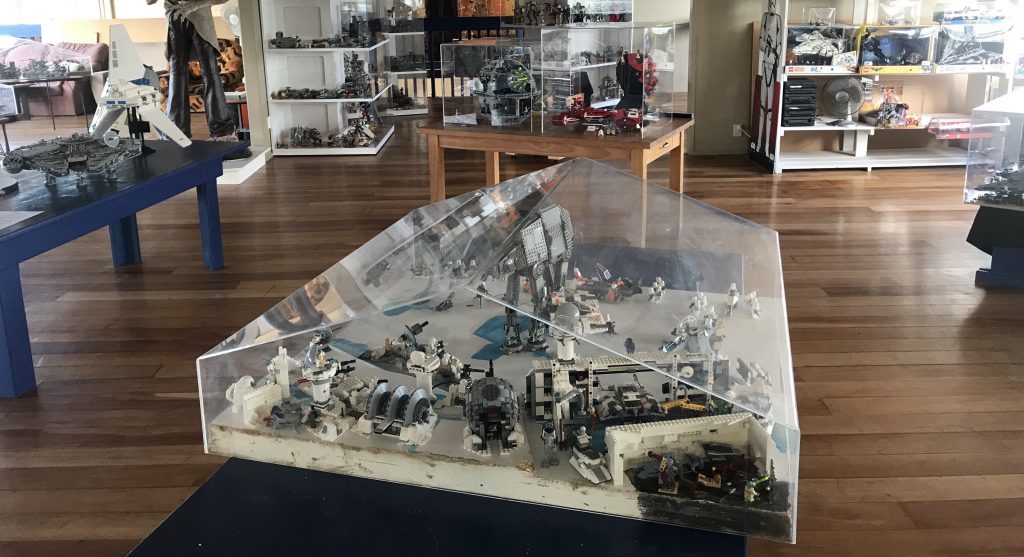 Vertical Adventures has been hosting a large Lego display in support of Starship hospital. Fans were able to check out their favourite scenes from all the different Star Wars movies and get a photo taken with a full size R2-D2 and Jango Fett. To date over $1500 has been raised.  Entry is by Gold Coin donation. All of the proceeds go to Starship children's hospital.

To provide a safe environment for people of all abilities and ages to experience climbing while having fun and enjoying each others company.

New Zealand Outdoor Instructor Association