With over 30 uniquely themed walls, we offer child-centered climbing activities and we're a great place for kids to begin their climbing journey.
Our state-of-the-art automatic belays makes the perfect family-friendly activity suited to family outings, school trips and children's birthday parties. Watch your kids' faces light up as they conquer their fears and master our themed climbing walls. You don't need any special climbing gear either. Simply come along in comfortable, free-flowing clothes (jeans and skirts are not recommended) and shoes/trainers.
The aim is to get the opponents sock of!
Extraordinary Experiences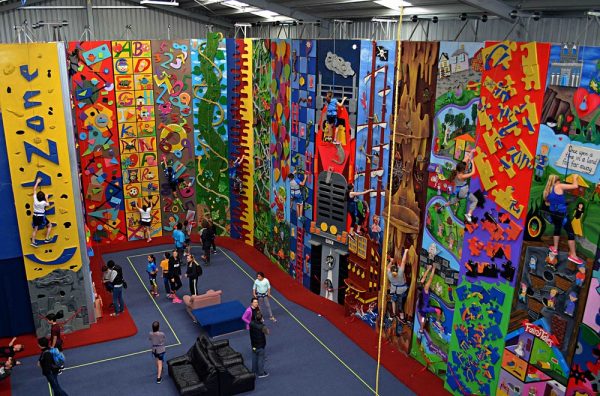 Vertical Adventures is the premier climbing gym in New Zealand for your children 
You can hire harnesses and climbing shoes from us for a very reasonable price and there are always instructors on hand at all times to help you and your family out. AND don't worry, we are disable friendly.
We invite you to join us for a 'try out' class, which just costs normal gym entry price. Call us on, 09 818 3038, for more details!
8 - 16 years I Monday 4:30 - 6:00 pm or Saturday 9:00 - 10:30 am, Beginners Thursday 4:30 - 6:00 pm
This Class is tailored for beginner through to advanced climbers looking to improve/gain climbing skills and techniques. Throughout this course we focus on belay safety skills, climbing proficiency, gear, rope knowledge and training drills all taught in a fun-focused and safe environment. Towards the end of the course students are introduced and encouraged to start lead climbing, along with the opportunities to attend outdoor climbing adventures.
As of 2017 we have introduced standardised levels for the Rock Hoppers to progress towards. They range from level 1-6, and build on each other progressively. In level 1, we will be expecting our Hoppers to know some simple climbing knots and to know the basics of belaying while supervised. We can compare this to level 6, where we have integrated in-depth knowledge of top rope/lead climbing/abseiling and even 'traditional' climbing. The Hoppers work towards a new level throughout the term – the instructors can tick off requirements as we go. For dedicated climbers, you could be able to complete two levels within a year. We will be rewarding attaining a new level with certificates as well as laminated tags for the climbers to display on
their harnesses.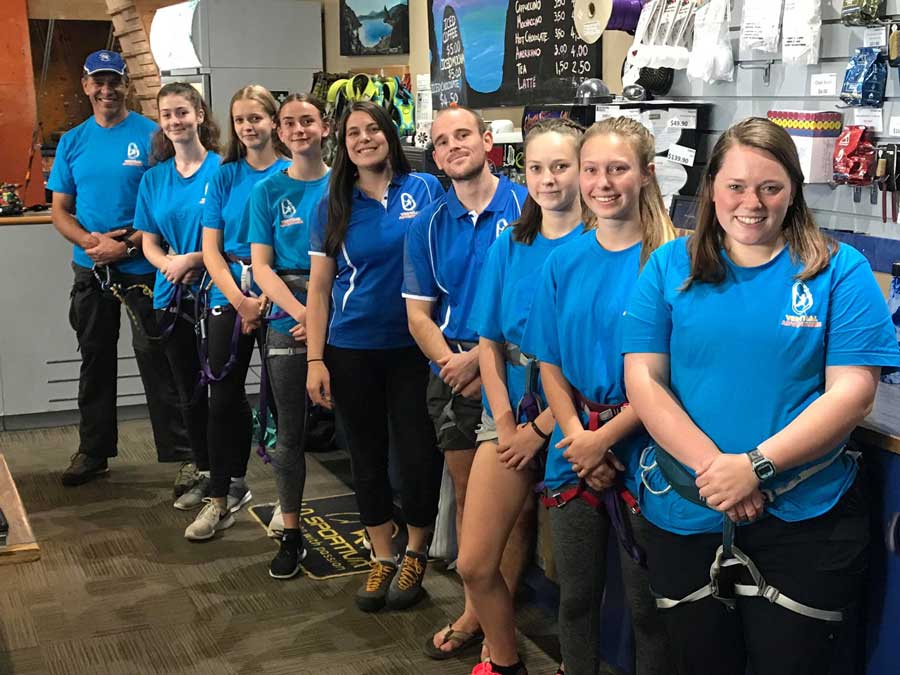 To provide a safe environment for people of all abilities and ages to experience climbing while having fun and enjoying each others company.

New Zealand Outdoor Instructor Association