this is just a few top locations across our great nation
Golden Bay, at the top of the South Island, is one of Aotearoa's finest summer holiday destinations. Sunshine, slopers, swimming holes and hippies form the basis of an existential cosmic harmony in the Bay.
The main climbing area is Payne's Ford, New Zealand's premier limestone sport climbing destination.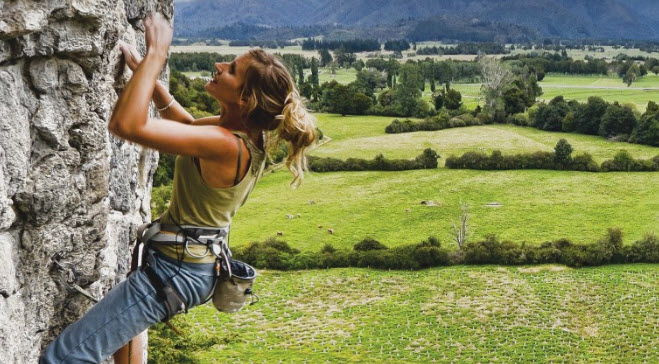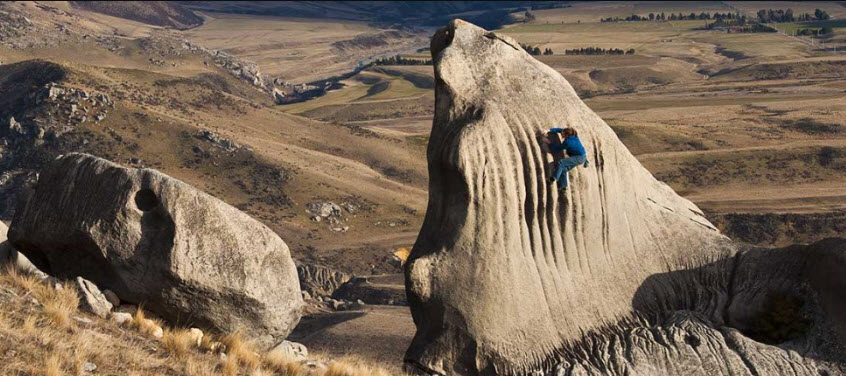 CASTLE HILL BASIN South Island
The South Island's Castle Hill Basin, in Canterbury, is New Zealand's showpiece bouldering area.
Thousands of limestone boulders lie in grassy alpine meadows across the basin. The climbing style is very unique—there is very little friction, and even less in the way of conventional hand or foot holds. To be successful at Castle Hill, you don't pull on the slopers … you climb them
The Darran Mountains and Cleddau valley, near the famous Milford Sound in south-western New Zealand, contain the best rock in the country. The valley crags are steep sculpted bowls of perfect stone, and are suited well to hard sport climbing. The diorite walls above the snowline are generally coarser grained and slabby with few cracks—your classic Darrans multi-pitch route will include some healthy run-outs on both smears and edges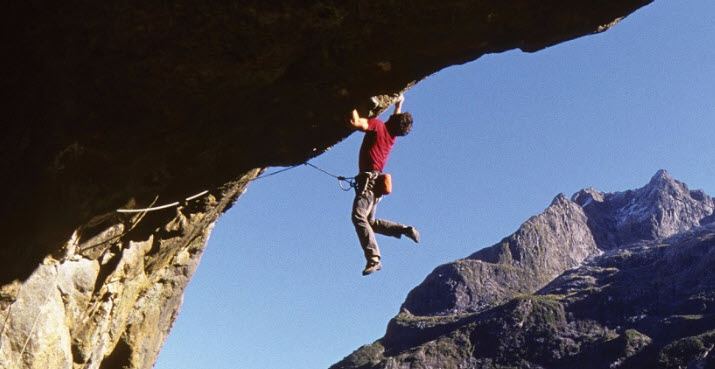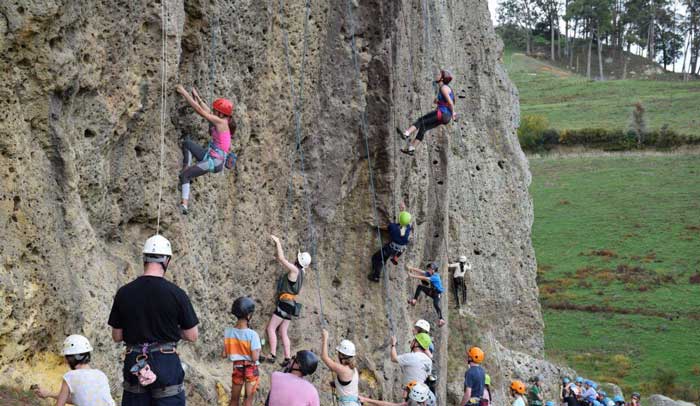 Castle Rock is situated in the Waikato on Owairaka Valley Road, Wharepapa South. It has a large area of pocketed ignimbrite cliffs with something for everyone. Heights range from 6m to 25 m and grades from 12 to 26. There are 10 sectors, the most popular being Upper Tier, Lower Tier and Bumbly's Buttress.There is an entrance fee. Details are signposted at carpark.
The crag is on private farmland, there is a $10 fee (per person per day) to climb. This fee covers maintenance of anchors, bolts, and other facilities and is collected on an honesty basis – sign in and pay at the toilet(!) building beside the main carpark. This Crag has draw cords on almost every route, allowing for quick set up of top ropes. This, along with its easy access, makes it really suitable for groups of any size. For more information, check out;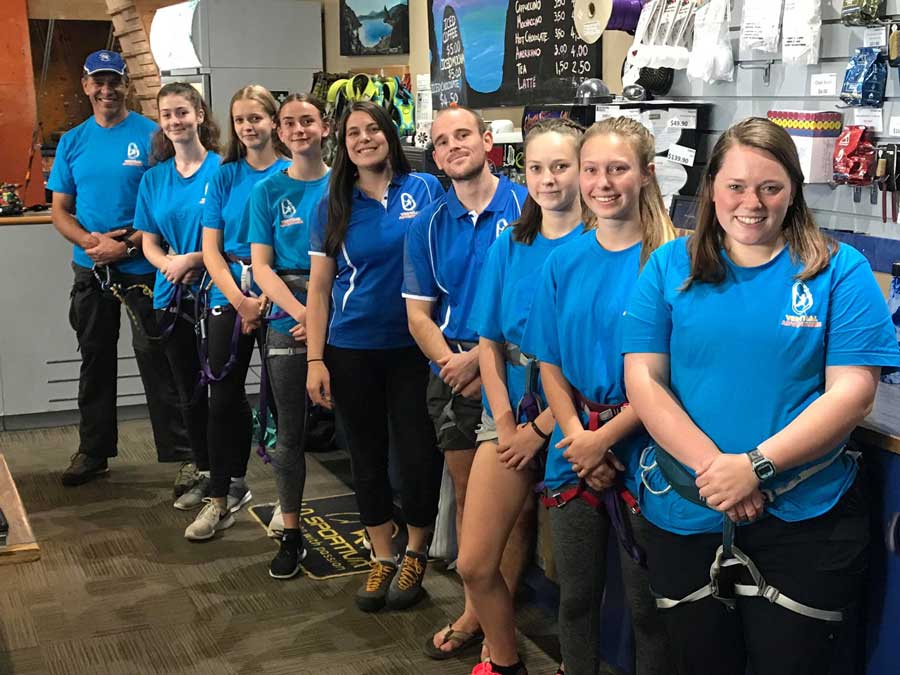 To provide a safe environment for people of all abilities and ages to experience climbing while having fun and enjoying each others company.

Vertical Adventures is a member of NZOIA (New Zealand Outdoor Instructors Association).