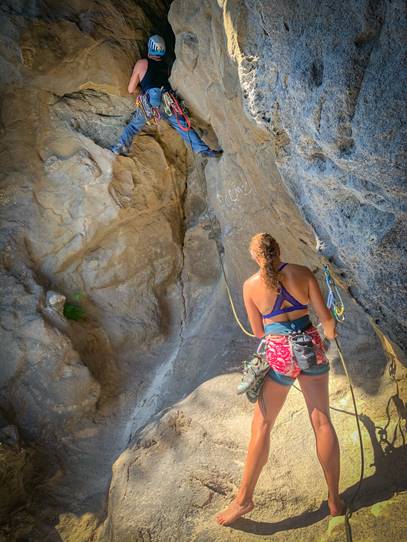 With well over 200 routes, Kawakawa Bay has a veered range of climbing; with some very easy single pitch sports routes, Multi pitch Trad, mixed and more advanced sports routes.
The bay can offer some very exposed climbing with climbers finding themselves high above the lake many pitches up.
Dan Head and others have added many trad, mixed and sport routes to the bay, opening up entirely new walls and adding new multi-pitch routes. He has also undertaken the rebolting of many older runout sports and mixed routes to provide a more consistent experience.
These efforts have been supported by the NZ Alpine Club bolting fund, Bryce's Rock Climbing, AURAC and public donations.
The crags at the bay were initially pioneered by Stephen King from 2004, beginning with Gecko groove and Rohan's Arête. In 2007 Stephen King, John Pellew and others undertook extensive rebolting, assisted by donations from www.freeclimb.co.nz.
The Kawakawa Bay walkway and mountain bike track ("K2K") is part of the Taupo Great Lake Trail and is clearly signposted, starting from the western end of the beach in Kinloch. Vehicles may be parked on the roadside or in the multi-day public carpark in Kinloch, but do not leave your vehicle parked in the marina car park. The 10km walk takes around 2 hours and offers good views of the lake, bay and bluffs from the summit saddle. The track is shared with with mountain bikers 
– walkers should give way to bikes. There is no drinking water available on the track.
Many prefer to avoid the walk (good as it is) and travel to Kawakawa Bay by boat or kayak. Note that conditions on the lake can be very changeable, severe chop may develop very fast if the wind comes up, and landing at the bay may be difficult for small craft in strong winds. A water taxi for up to 5 people and gear can be arranged with Susan at www.fishher.co.nz
There is free camping at the bay among the shady native bush which is great in the afternoon when the summer sun hits the walls in the afternoons.
For more information;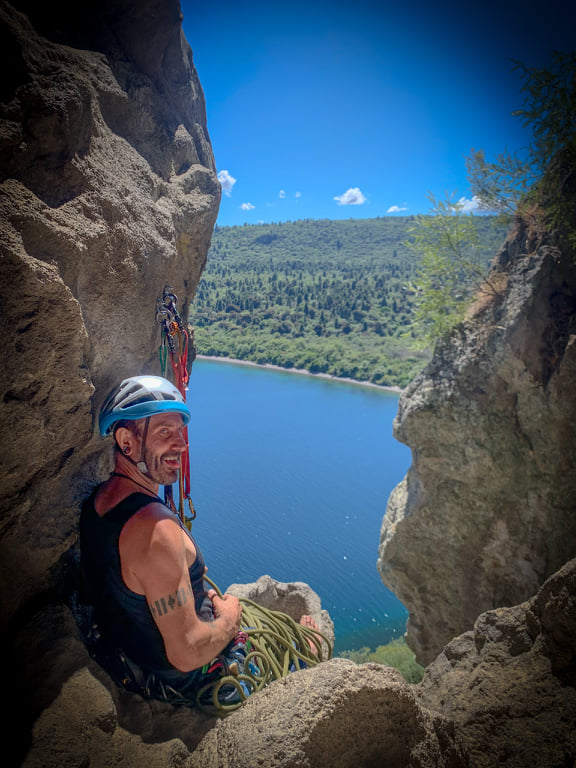 To provide a safe environment for people of all abilities and ages to experience climbing while having fun and enjoying each others company.

Vertical Adventures is a member of NZOIA (New Zealand Outdoor Instructors Association).