Business Studies at Vertical Adventures
My name is Darrin Worsfold. I am the owner of Vertical Adventures. Over the last 8 years I have shared about my business with several Auckland high schools, as part of their NCEA level 1 & 2 business studies program, (visiting a small business). 
This began by helping a friend with his business studies class. Now I have over a dozen schools that come every year. 
Vertical Adventures is a small family business based in Glen Eden. I now employ 3 full time and 17+ part-time staff. It is an indoor rock climbing facility that I literally built from the ground up.
Schools usually come out to Glen Eden for a day. As part of the program I share my work history, from a high school dropout, to builder, teacher, youth worker/outdoor instructor, outdoor Ed teacher,  until I became the owner/operator of 2 Limited companies. This helps students understand some of the business decisions I made later.
The day is usually broken up;
During the talk sessions, I try to share honestly the highs and lows of owing a small business and my successes, as well as my failures as a business owner.
I adjust the program to cater for individual schools needs or focus on a specific area. E.G. Marketing.
The last few years I have had a lot of very positive feedback from teachers and moderators, about the quality of the answers and depth of understanding students have displayed in their end of year exam. This applies to NCEA and Cambridge exams.
If this is something you might be interested in, or would like some more information, or you have some other questions, please give me a call or drop me an email. I can cater for up to 150 students at the same time, making it easier for you as a school to have all your classes come on the same day.
Below are some quotes and contact details from teachers who have attended and are happy to be contacted for their feedback.
"If I was only allowed one field trip per year, it would be to Vertical Adventures. The exciting and memorable hands-on experience that students receive is outstanding, but it is eclipsed by the deeply honest and insightful account of entrepreneurship that the owner, Darrin Worsfold, provides. 
Darrin provides students with a highly detailed, relevant and entertaining presentation of his experience as a business owner and the lessons he has learnt. The students gain insight and understanding as they listen and interact with Darrin. They experience Darrin's business as they climb, which aids in recall when it comes to exams. Darrin's presentation fits the business curriculum perfectly and I couldn't recommend a trip to his business more highly. You have to go!"
Assistant Principal Ormiston Senior College, Business Studies teacher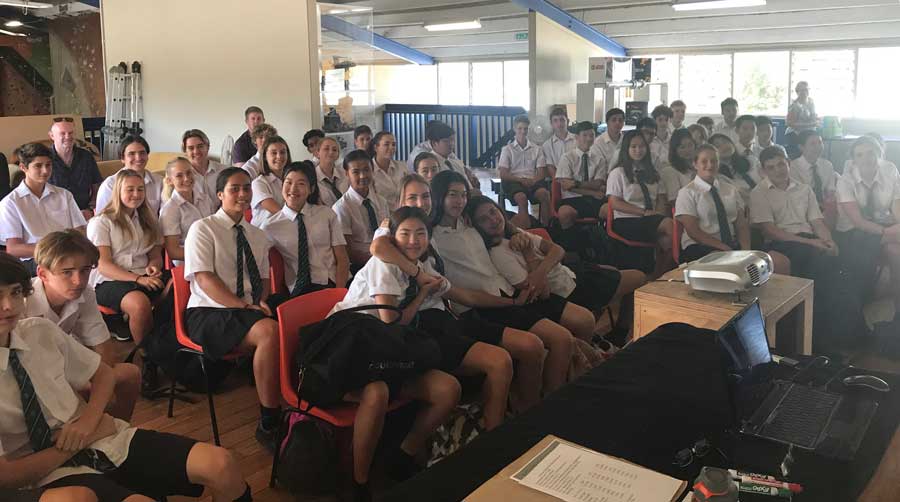 "The topics that Darrin explains to the students, using his life and his business as a focus, include entrepreneurship, ownership structure, human resource management, business communication, marketing, sources of finance, and the difficulties involved in setting up a business in the leisure industry during an
economic downturn.  Darrin is very open with the students and his personal experiences continue to resonate with them throughout the year.  We visit Vertical Adventures in March and the students can remember small details
about the business in October, as we complete final preparations for the L1 NCEA examinations.  We have been visiting Vertical Adventures every year for the past seven years and see this trip is integral to the success of our students."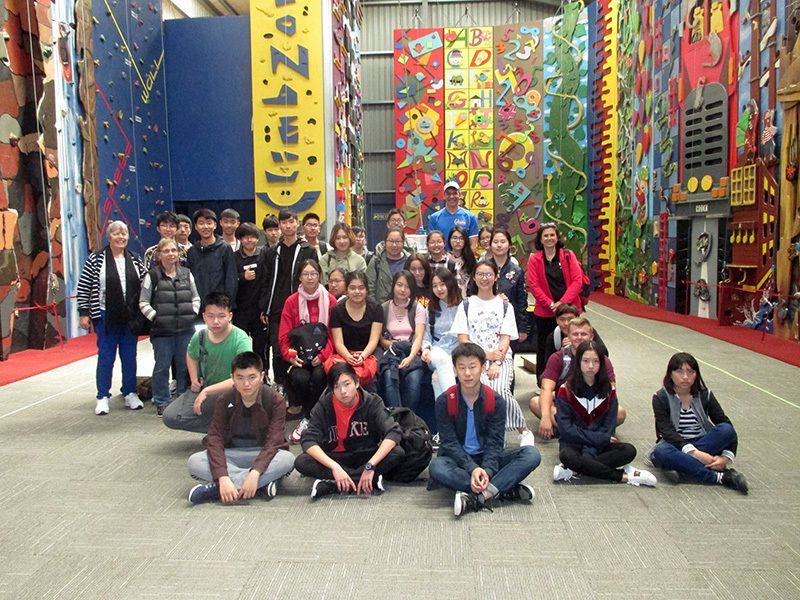 "I have come twice with ESOL Immersion students. As part of their programme, they have an introduction to Business Studies. Darrin adapts his presentation to the level of English of our students and helps them grasp the challenges of a small business owner. We get very positive feedback from the students who enjoy the climbing as well as the presentation."